Press Release: Scouts from Across the Globe Keep Active, Learn & Grow at the Advancement Academy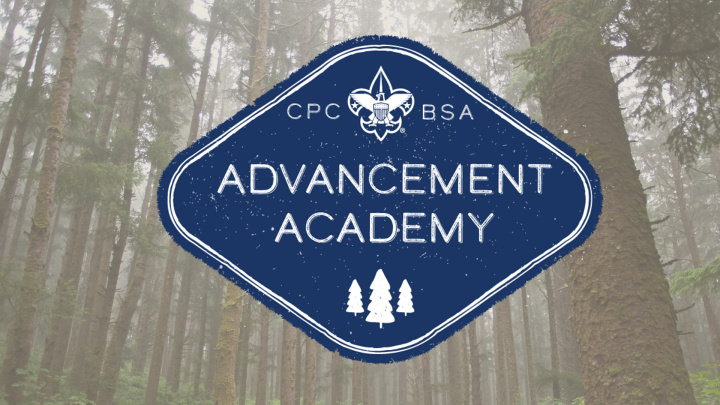 Local Boy Scouts of America Council hosts hundreds of Scouts and adults in virtual courses, meetings focused on staying active and healthy during the COVID-19 crisis
March 23, 2020 (Portland, OR) – The Cascade Pacific Council has launched the Advancement Academy (https://www.cpcbsa.org/advancement-academy) to help Scouts from across the world be active, engaged and learning. And the response has been incredible. In its first four sessions, more than 500 Scouts, parents and leaders from as far away as Germany have taken part in the virtual unit meetings and courses.
"We have been amazed at the positive connection this has created for kids, parents and leaders," said Chris Bartell, council marketing and communications director. "Parents are clamoring for things to do for their kids during this global crisis. Our volunteers have helped us create tools to keep Scouts of all ages learning about community, safety, staying fit and so much more."
Courses so far have included a training for unit leaders who are creating virtual meetings for Scouts, digital Den meetings for Cub Scouts and merit badge courses like personal fitness. Upcoming courses will include topics like public health, family life, pet care and citizenship in the world.
"Scouting has so much to offer kids, especially during this difficult season. The BSA has a proven program that inspires them to get outdoors, serve their community and make lifelong friends," Bartell says. "What I've seen is that Scouts in the Cascade Pacific Council have grit. They learn to persevere during tough times, they experience exponential personal growth and be prepared for life."
About the Cascade Pacific Council, BSA
Cascade Pacific Council of the Boy Scouts of America (CPCBSA) serves approximately 12,000 boys and girls in NW Oregon and SW Washington through exceptional programming that gets youth to "go play outdoors." From summer camps to S.T.E.M. workshops, our inclusive programs grow leaders of tomorrow who are connected to nature, family and community. Designed for families with children ages 5 – 20, our programs encourage family participation in activities including summer outdoor adventure camps located on the Oregon coast and Cascade mountains, year-round experiential learning events and civic service. Learn more at cpcbsa.org.