Why do we do so much camping in Scouts?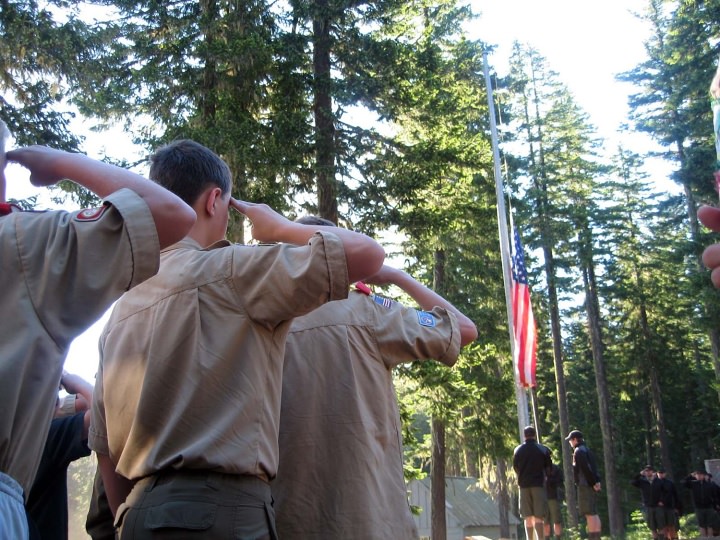 "Why do you think we do so much camping in Scouts?" That question was directed to a Scout I recently had the honor of accompanying to his Eagle Scout Board of Review as his Advocate.
Over the next several minutes I listened as the Scout thoughtfully answered the question in a manner that sounded like a Scout camping promotional announcement. In a way, that's what it became, because I'm now passing along the essence of what he said to you for the specific purpose of promoting Scout camping.
The Scout pointed out that the best memories he had of his Cub years involved Cub Scout day camp and resident camp. He talked about the example and influence of camp staffers. He said the taste of camping he got as a Webelos gave him the desire for more, contributing to the decision to cross over into Boy Scouts. He talked about favorite campouts, recalling humorous and memorable events, but most importantly how they related to skills gained and lessons learned. He compared his earliest troop campouts and summer camp experiences to more recent ones both in terms of his increased ability to 'Be Prepared,' but also in how he grew and matured because of the increased responsibility he was given to help plan troop campouts and summer camp experiences and lead his patrol on those adventures.
This 17-year old high school senior recalled his Trail to First Class advancement that took place while camping, and that wouldn't have otherwise been possible. Same story with several of his favorite merit badges. Scout camping even provided him with his first experiences as an employee as a CPC summer camp staffer.
Why do we do we put so much emphasis on camping in Scouts? All of the reasons given in this Scout's answer and more.
It's concerning to see recent negative trends related to camping in our council. These include decreasing percentages of units providing long-term camping experience to their Scouts, decreasing percentages of registered youth attending long-term camp, and falling camp headcounts, and the resulting decrease in revenue and therefore camp operating budgets. With that in mind, I encourage you to think about the opportunities missed by your Scouts, and the increasing difficulty of continuing to provide the variety of wonderful camps that Cascade Pacific Council is fortunate to have if we don't utilize them ourselves.
If you have questions or suggestions regarding Cascade Pacific Council camping I'd appreciate hearing them....and yes, the Scout is now an Eagle.
Presented by Tom Swearingen, former Council Vice President of Camping
[ Originally published in the summer 2006 edition of CPC Times. ]
---
View additional Scouters' Blog articles